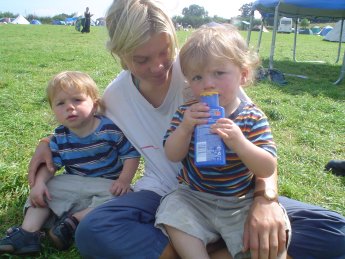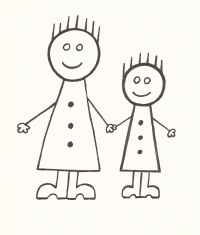 Rainbow Circle Kids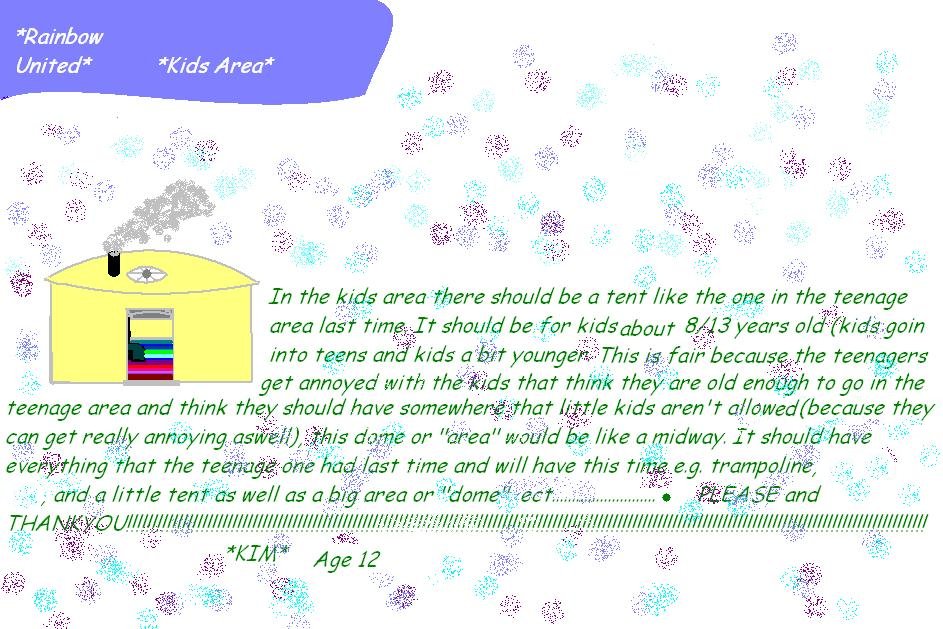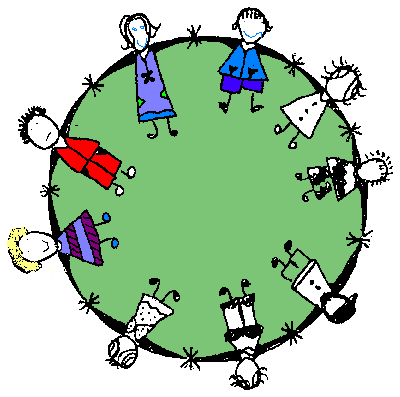 If you want a go at colouring the picture on the right using windows/paint, then right-click here, and then save rchandss.bmp to a folder on your computer.. then open it in paint and have fun!!!
Then you could email it to us and we could put your colouring here on the website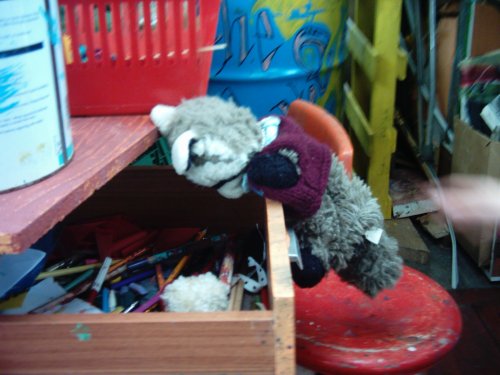 See Spike and Leopard having fun at kids camp 2005 here.
---
luizee is hiding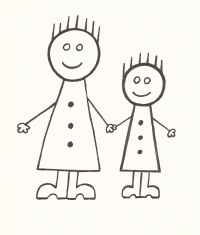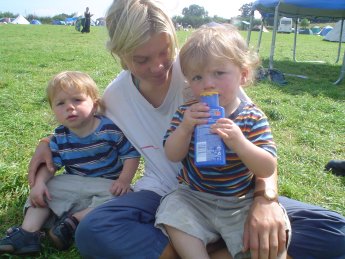 Having said all the stuff about kids area not being a dumping ground so that parents can go off and have fun, we do try and cater for the kids and young people that come to the camps. This was some clay work produced by the kids at the Astrology camp

Touch the Tipi to go home

Updated 5th Nov. 1999

There's often someone around to face paint kids or grownups

We've had goats, cats, magpies and jackdaws on site, as well as dogs. This year it was chick-chick

When some kids started throwing sticks around, one of the parents helped them make bows and arrows, and taught them how to shoot properly.

The net on our climbing frame looks a bit loose here- tighten it up please, or get help, it hurts to jump off the top and hit the earth!
http://groups.yahoo.com/group/rainbow-circle

www.rainbowcircle.co.uk