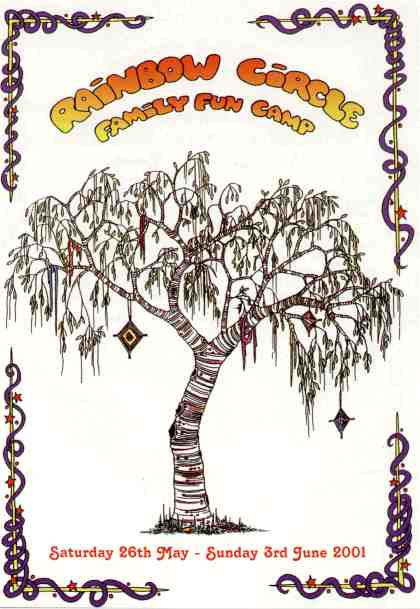 26th May - 3rd June Family Fun Camp
This camp is for the young and not so young, for kids, parents, grandparents alike. Come and release your inner child, regardless of your age.
There will be events happening all the time, both inside and out, including football, volleyball, badminton, trampolines, rope swings, music and dance workshops, tai chi, yoga, art and craft workshops, plus minstrels wandering and the occasional evening extravaganza
This year we are very fortunate to have found a stunningly beautiful site in the heart of the Somerset countryside
For the new millennium - Happiness, Humour, Hope, Healing and Health to us all.
Celebrate Cheesy's 40th Birthday.
A Yoghurt Thrash & Friends party within the confines of the Family Fun Camp on Sunday 3rd June, in tents, in domes, acoustic and low vol.
This is at the end of a children's camp, so please respect this and consider the kids late at night, for whom the site is