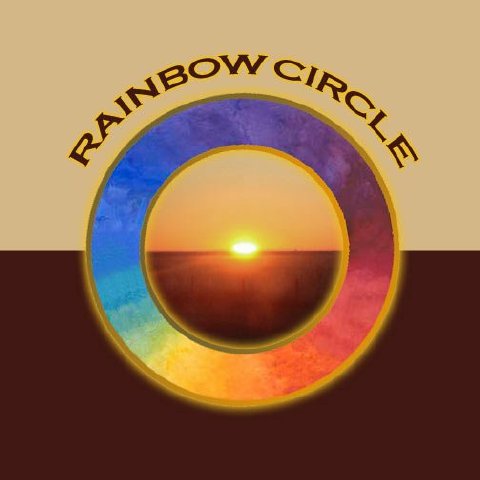 Rainbow Circle AGM 20 + 21st October 2007 at Hatfield Court, near Leominster
Present: Larry (dreamcatcher), Nicki (Bigtop Nicki), Jed, Annie (ecogirl), Barry, Viv, Jill (compost), George, Gretel, Helen of the Yoke, Welsh Alan, Kestrel, Sara, Peter (aka Pete the Boat), Lou, Lisa Butterfly, Dyse, Lenny, Jim, Sue the Weasel, Jason, Helen, Richard, Nasha, Sam
Apologies received from: Maggie, M'shel, Lyn, John C, Sarah-Jane, Karen Bear, Katrina, Dawn, Coco, Debs, John, Chloe, Shaun, Brian (visiondance), Nick (ecotort), Toni, Max, Lisa and William
Minutes of the last AGM read and approved.
Secretary's Report from Mshel read out.
Treasurer's Report from Kestrel (Finance Circle) read out.
Vehicle report from George.
Crew coordinator report from George.
Tat Coordinator report from George
Website and Egroup Report from George.
Camp Reports
(i) Lyn sent in a report for Beltaine 2007.
This was a Rainbow Family gathering, held in Cornwall, not a Rainbow Circle Camp, but RC had been expressly invited and lots of Rcers went.
(ii) Max & Lisa were coordinators for kids camp, held at Whitsun Half term at Atlow, Derbyshire.
(iii) Rainbow at Glastonbury - nothing more was known except what's in Secretary's report.
(iv) Rainbow at Big Green Gathering (BGG) - Coordinated by Mshel.
(v)Evolution. Report from George Camp held at Atlow, Derbyshire in Summer 2007.
(vi) Astrology and Healing Camp. Summer 2007. Atlow Derbyshire.
(vii) Visions Camp - coordinators Jill and Annie.
Lyns report on Franqui's wake was read by Pete.
Sorrow as expressed from the circle in general and by individuals.
Election of Secretary.
The current secretary is Mshel. She was not standing for reelection.
Lisa Butterfly proposed Gretel as Secretary.
Barry seconded the proposal
For 13,ab 0 ag 0
Passed
Election of Treasurer.
Jilly proposes Kestrel for treasurer
Lou seconded
For14, ag 0 ab 1
Passed
Election of Finance Circle:
Annie was willing to be on finance Circle again. It is hoped that Toni will also agree to be on the Finance Circle for a
further year.
Appointment of Vehicles Coordinator
George resigned shortly b4 last years camping season but de facto has continued in that role.
Richard and Toni are on the vehicle group.
Lisa Proposed George as vehicle coordinator, Kestrel seconded
For 11 Ab 2 Ag 0
Passed
Proposal: There will be a tat circle (Proposed Helen, seconded Kestrel)
For 16 Ag 0 Ab 1
Passed
Proposal: (Proposed Helen, seconded Kestrel) Viv, Kestrel and George will be
on the tat circle. The tat circle will start by listing the equipment that Rainbow Circle has.
For 16 Ag 0 Ab 0
Passed
Proposal: Coordinators of camp are responsible for making arrangements for setting up and completely clearing up the camp.
Proposed Kestrel, seconded Jill.
For 13 Ab 1 Ag 0
Passed
Proposal: George, Viv and Sue T. take forward energy in the way they think best to further develop the website for the good of rainbow circle.
(proposer: Lisa, seconder: Kestrel)
For 11 Ag 0 Ab 0
Passed
Much debate then over egroups.
Four distinct formal proposals made.
Proposal: Close heartshare group and move onto another agenda item immediately,
Kestrel Seconder: Jilly
Proposal: instruction to filter out more negative emails (proposed Kestrel, seconded Helen)
Proposal: remove link from main webpage (proposed Richard, seconded Helen)
Proposal: alter front page to say we welcome positive postings. (proposed Sam, seconded Kestrel)
None of the above 4 proposals were voted on.
Election to council.
Procedure: Secret paper vote, people voted for don't have to be present at meeting.
You may vote for as many or as few people as you wish.
Agenda item 3 ( Co-ordinaters i) That there be at least 3 co-ordinators for each camp, ii) That the co-ordinators have the right to evict people from their camp, and to make rules for their camp. iii) That the Council or an EGM may depose co-ordinators , but if they do so they must appoint replacement co-ordinaters.), proposed by George & Annie.
Proposal was separated into 3 separate proposals:
There will be at least 3 co-ordinators for each camp
For 13 Against 0 Abstain 3
Passed
The Co-ordinators have the right to evict people from their camp, and make the rules for their camp.
For 5 Against 6 Abstain 5
Defeated
Council or EGM may depose co-ordinators, but if they do so they must appoint replacements.
For 2 Against 7 Abstain 6
Defeated
Discussion of next years R/C activities
Discussion of having one big camp, rather then a number of smaller camps
Kestrel offered to run a Beltaine/Easter camp (based around Easter Bank Holiday)
Larry & Sarah offered to help co-ordinate Easter camp
Viv & Helen, Larry & Diz, Lisa, Matt & Katy offered to help co-ordinate a
summer camp
George offered to lead expedition to Sunrise at May Camp
Thorn & Star have offered to run a Kids camp in Summer
Proposal: no person may hold position of responsibility for more than 3
years.
Withdrawn as M'shel not present & Kestrel withdraws Seconding
Item: issues involving Derbyshire Farmer
He hasn't been paid, Rubbish has been left on site, Storage of vehicles on site
Sarah offered to remove the rubbish
Proposal: Kestrel to offer farmer £1000 (he wants £1384)
For 11 against 0 Abstain 0
Passed
Proposal by Jill, seconded by Annie
All adults staying overnight at Rainbow are required to become members, signing their details on arrival, (including children, animls and vehicles) and consent to abide by guidelines. These will explain Rainbow Circle's basic rinciples of Majik Hat, Midday Meeting, Talking Stick etc.
Withdrawn after discussion.
Proposal: We allow no violence – physical or psychic. Any breach to be reported to camp co-ordinators who will seek Council support to investigate and look for resolution. If the complaint is upheld, formal warning will be delivered. If any further complaint is upheld, that individual will leave within 24 hours, ending membership until written appeal is agreed by Council.
Proposed by Jill, seconded by Annie
After discussion it was proposed by George, with the agreement of the original proposer, Jill, that the proposal be shortened to 'We allow no violence'
Seconded by Annie
For 17 Against 0 Abstain 0
Passed
Proposal: that WWG be mandated to discuss and decide further issues of boundaries
Proposed by Barry, Kestrel seconded
For 14 Against 1 Abstain 0
Passed
Proposal: Each area of responsibility has a spiral of three of co-ordinators.
This applies to secretarial, finance, tat maintenance, egroup and camps.
No person can take on more than three roles at any time.
(this is reworded from the original proposal on agenda, removing mention of apprentice, worker, elder)
Proposed by Jill, seconded by Annie
For 5 against 2 abstain 5
Passed
Proposed by Jill, seconded by Annie
To join WWG, members will have spent time at this years camps and commit to working towards next years.
Final decisions on joining WWG will be made by elected council members.
For 6 against 1 abstain 5
Passed
Selection of WWG
this is by self-nomination
Kestrel, Annie, James, Alan, Sara, Larry, Barry, Sue the Weasel, Pete the Boat, Jill, lou, Gretel, Lisa, George, Viv
(Sam wants to be seconded)
(John C by email)
(Toni by phone)
Council election
Elected by secret ballot:
Kestrel, George, Annette, Gretel, Barry, Jon C, Jilly, Loo, Kith, Viv, Toni, Larry, Sue the Weasel, Sara, Max, Lisa C., Dawn
Location & date of next AGM
Proposal: these decisions are mandated to WWG
proposed by Kestrel, Barry seconded
For 9 against 0 abstain 0
Passed
Meeting closed
17.45 sunday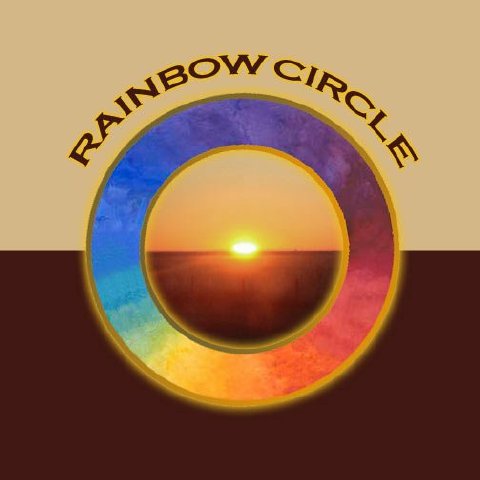 Touch the Tipi to go home
Copyright Rainbow Circle 2007